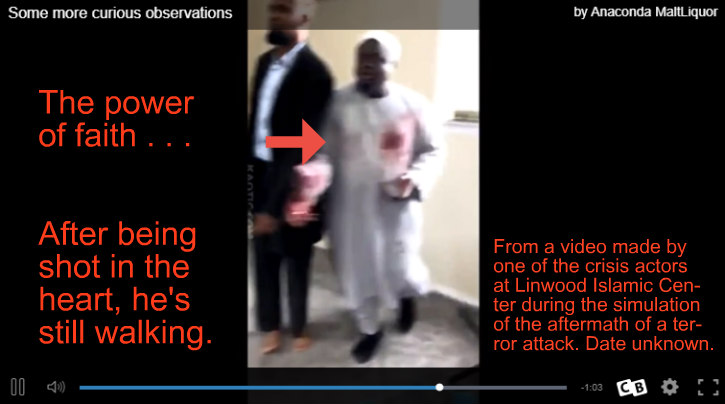 Note the vessel of "blood" that he is carrying. The perps couldn't have found more inept accomplices.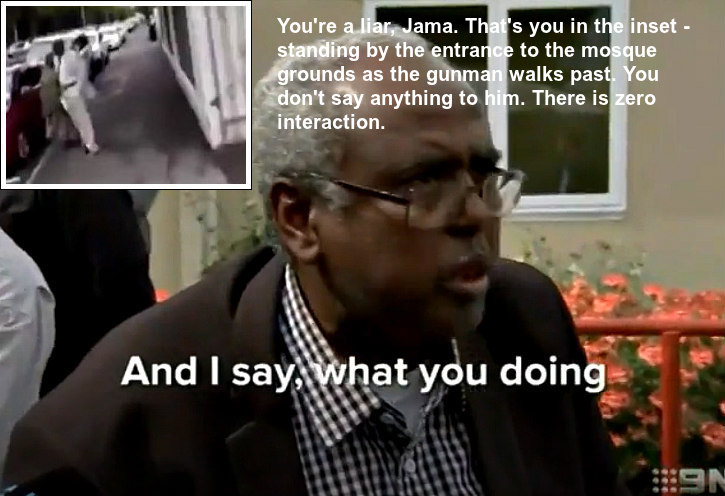 Former local Muslim Association president Mohamed Jama, star witness of events at Al Noor Mosque.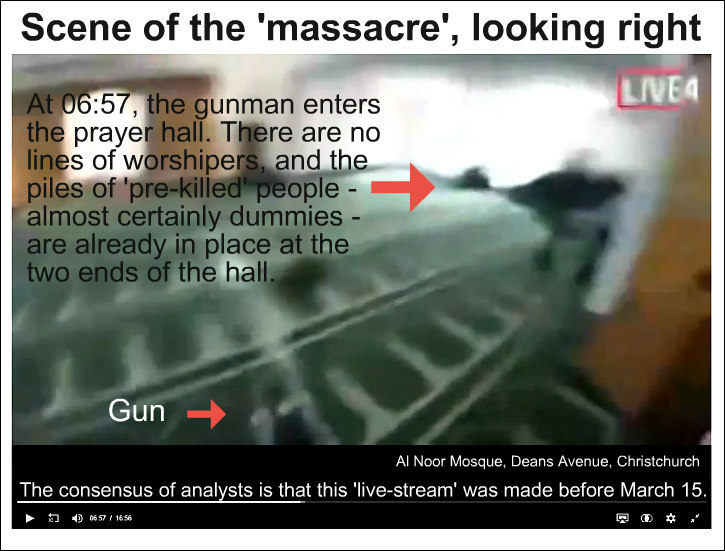 This is the real reason why the Government doesn't want you to watch the "live-stream".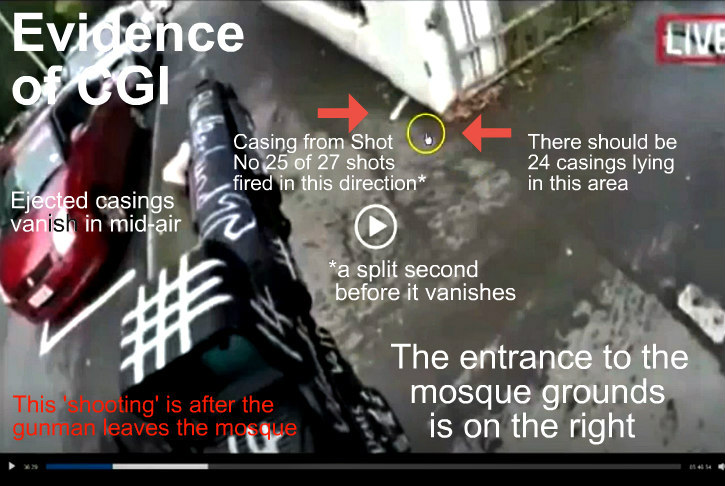 Jama — who would have been shot, not ignored, in a real attack — is now nowhere to be seen.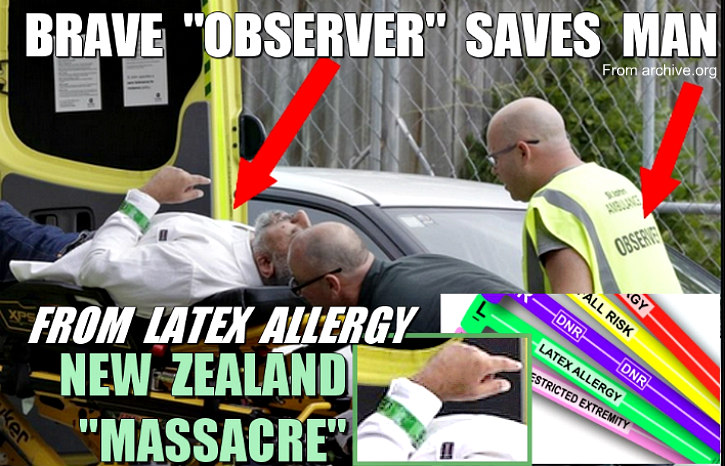 Not one of the "casualties" rushed to the local hospital showed any sign of injury.



You said it, buddy. It's all drama — theater for the masses, and an opportunity for national catharsis.