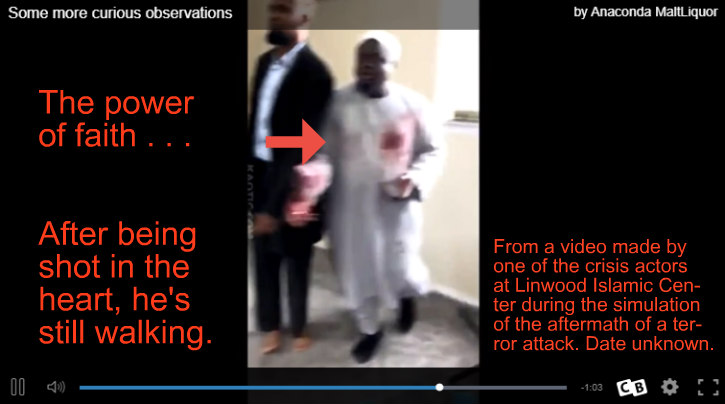 Note the vessel of "blood" in his hand. See the picture of a blood squib on Page 5. View the video.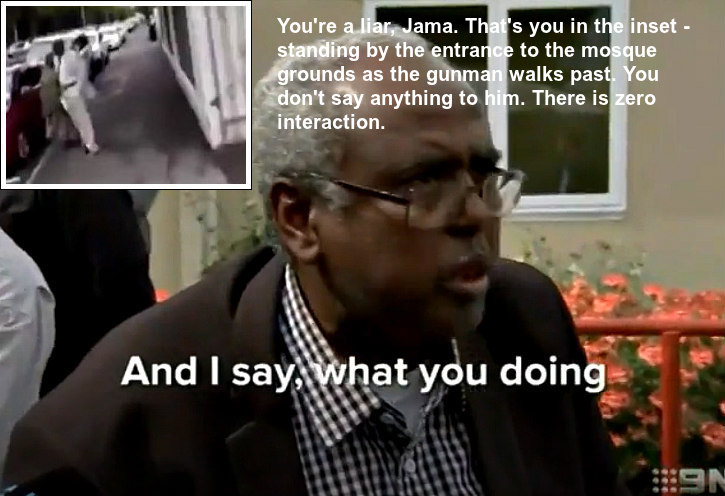 Former local Muslim Association president Mohamed Jama, star witness of events at Al Noor Mosque.



Since there is no other body in the entrance, this is presumably that of the "mosque greeter". Note
how the clothing has been pulled up to hide the face. Apart from Jama, no one is identifiable.



The gunman picks up the magazine and clips it on after "shooting up" the prayer hall.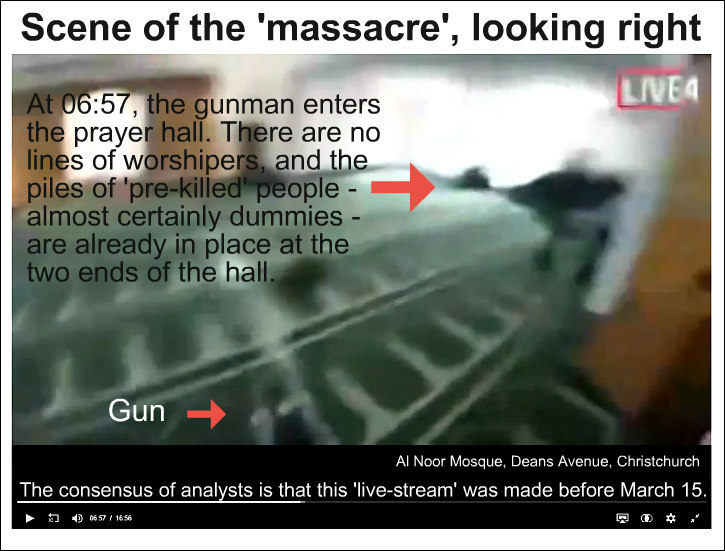 In a 2021 video that "revisits" the "shootings", Max Igan maintains the "bodies" are petrified people.
But other observers continue to see a heap of dummies that slumps slightly to the floor — exactly as
a heap might when a prop is removed. See a close-up picture of the other "pre-stacked" bodies.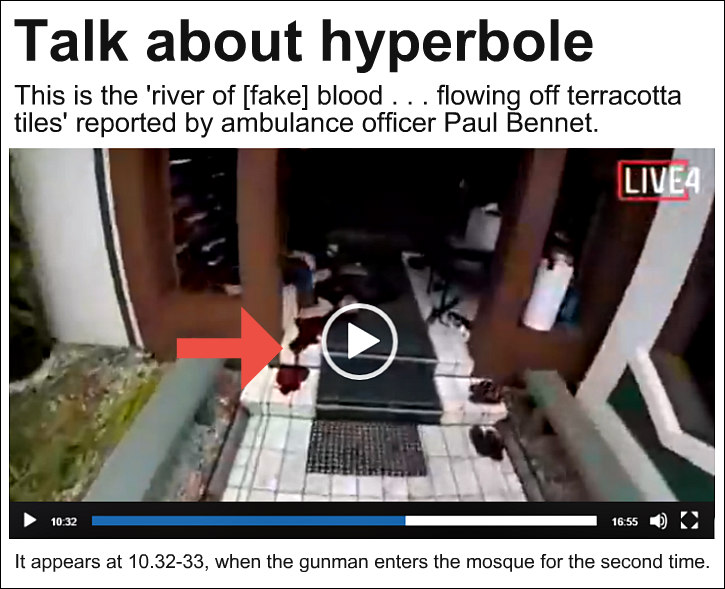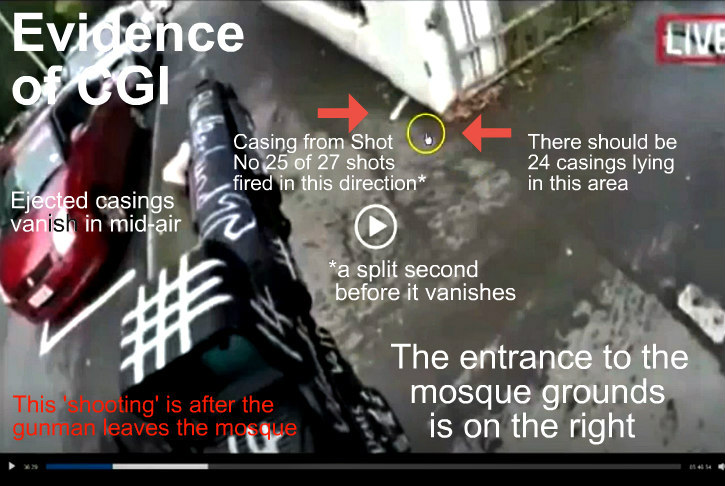 Jama — who would have been shot, not ignored, in a real attack — is now nowhere to be seen.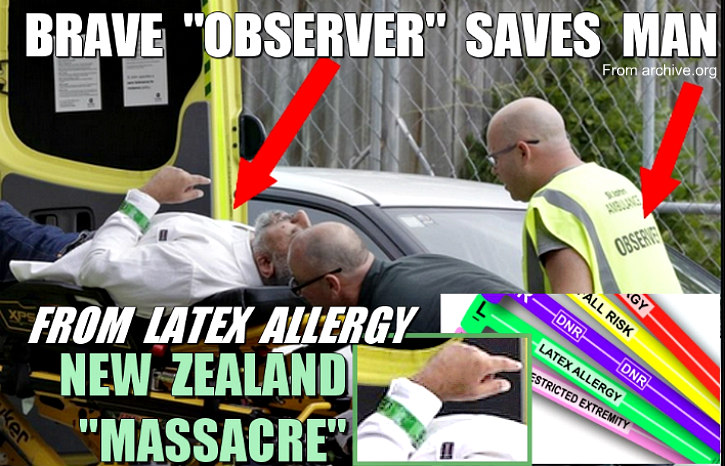 Not one of the "casualties" rushed to the local hospital showed any sign of injury.

McKay says (March 17, 2020, in The ChronicleHerald) he is "proud" of the response to the "shooting".



You said it, buddy. It's all drama — theater for the masses, and an opportunity for national catharsis.
Did he save one son or two? Story No 1. Story No 2. More lies, delivered with hysterical giggles.